Current Hyundai Sonata now out of production
Next-gen car not yet confirmed
High-powered sports version may tip the balance
The tidal wave of SUV and crossover conversions may have claimed another victim in the shape of Hyundai's handsome and competent Sonata sedan.
Long a mainstay in the company's local line-up, the Sonata can actually be credited with being the catalyst for Hyundai to ramp up its excellent localised suspension tuning program, after it - then known as an i45 - copped a pasting in the local press about its poor handling a few years back.
Now, though, the Sonata is "on pause," according to Hyundai Australia, with the current car going out of production in Korea earlier this year.
Unusually, though, the end of production hasn't automatically seen the introduction of the new eighth-generation car to replace it.
The news comes despite apparent confirmation earlier this year that the car was a lock for Australia.

The all-new 2020 Hyundai Sonata
"We are just looking at how to bring the next generation [Sonata] to market," admitted Hyundai product planning manager Andrew Tuatahi. "We looking at how we can establish a good model line-up, pricing and how we can bring something interesting to market."
Details dropped on the new generation Sonata – known as the DN8 – in March, revealing a new platform (below), loads of high-tech inclusions and a premium interior, along with a choice of 1.6-litre turbo or 2.4-litre naturally aspirated petrol engines linked to an eight-speed automatic for overseas markets.
Tuatahi wouldn't be drawn on how Hyundai will position the new Sonata in the local market, but suggested that it's a multi-faceted decision-making process.
"Definitely everything is being considered, including a shift away from its current position, but there's still a lot more work to do," he said.
MORE Hyundai Sonata is bringing sexy back
While he stopped short of confirming that the Sonata would actually return, Tuitahi said that Hyundai is "absolutely" interested in bringing it back, despite the drop in sales.
"It's a tough segment, no doubt, and the pricing and competitiveness of some of the other brand's offerings in that segment make bringing something that carries a high volume with it very difficult, but we think we have a few options there," he said, telling WhichCar later that "no one can beat" Toyota's current $27,990-drive-away Camry pricing.
Despite private powers turning away from sedans, Tuatahi said that the Sonata still has a role to play in its fleet business.
"Having a mid-size sedan helps up in terms of customer relationships – you'd be aware that the Sonata is popular with police forces in NSW and Queensland – and so we're looking at how we not only satisfy their demands," he said.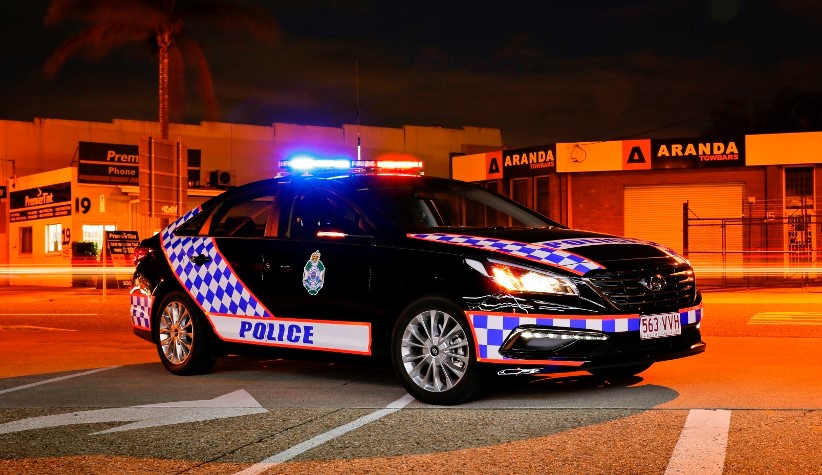 A 2016 Sonata in Queensland Police Service colours
"As a prospect, they have had a look at the current Sonata and it seems to tick all the boxes – we've just got to pick a time and specification level for when we bring it in. They've seen the naturally aspirated car – we've got a couple at head office – and several other fleets have looked at it, as well.
 "But we'll also look at private opportunities, other powertrains and even sport-style set-ups in the future."
Intriguingly, Tuatahi hinted that the 'sport-style set-up' he alluded to might encompass an N-Line variant, which would need to use a larger, more powerful engine than any announced so far.
MORE Medium sedans decline but manufacturers still have faith
"The 1.6-litre turbo complements the American market's naturally aspirated engine reasonably well, but an N-Line would need to be substantially more than a 1.6, and probably more than a 2.0-litre turbo as well, to justify that badge on a car of that size," he said.
When asked if that was a possibility, Tuatahi agreed. "It's certainly possible, and if it was viable to us it would give us a good reason to bring the new Sonata to market given the decline in the medium segment – it's a reason to reconsider medium passenger cars again," he said.
US-spec Sonata N-Line
A quick look at Hyundai's catalogue reveals a 3.5-litre V6 petrol engine that makes 206kW and 335Nm, and which is designed to fit transversally – or sideways – in the front of the company's Santa Fe.
The Sonata's new platform also allows the use of hybrid tech and all-wheel drive, though the mix of right-hand-drive and all-wheel-drive wasn't physically possible in the V6 petrol Santa Fe.
Hyundai Sonata news, specs and reviews