What is it: Volvo XC40 T5
Why we're driving it: Volvo's first small SUV is an exceptionally stylish premium SUV, with an innovatively-designed interior and a choice of turbocharged petrol powertrains. It won the 2019 Wheels Car of the Year, so we were keen to test its street smarts and its luxury chops to understand how this versatile five-seater can handle the rough and tumble of real life.
Week 1 - Getting to know the Volvo XC40
The Volvo XC40 is the baby of Volvo's SUV range, slotting in below the bigger XC60 in size and price. It's half a size bigger than traditional compact SUVs but half a size smaller than mid-size SUVs, which gives it the uniqueness and practicality to stand out.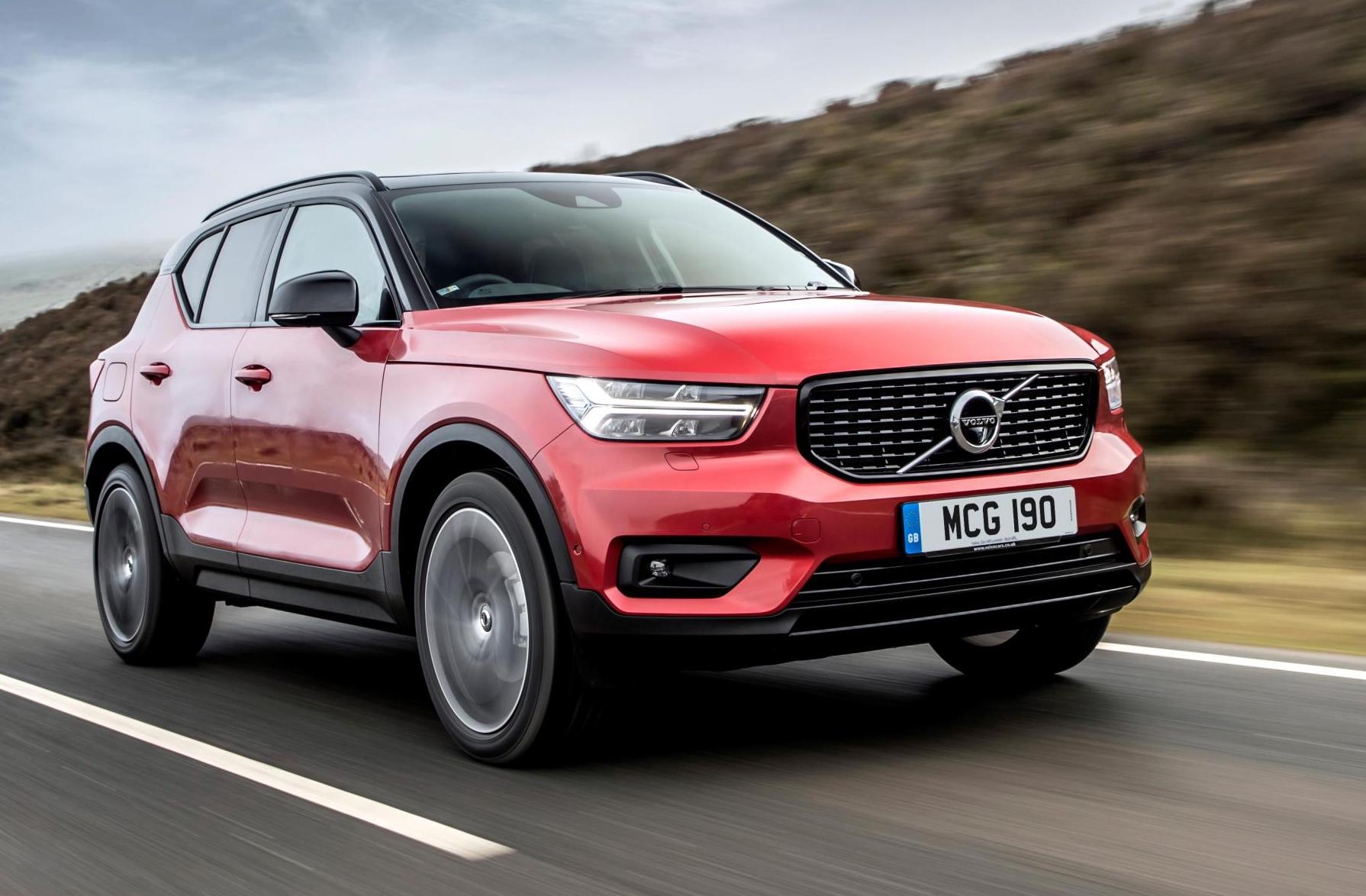 Prices range from around $45,000 for the T4 Momentum to $56,000 for the T5 R-Design we're testing here, making it competitively priced against rivals like the BMW X3, Audi Q5 and Mercedes-Benz GLC. You might want to add Lexus RX and Jaguar F-Pace to the list, although neither of them sell in the same volume as the Germans.
The Volvo XC40 is almost perfectly sized for an urban family – comfortably capable of seating four, with a usefully well-configured boot and plenty of clever storage ideas. That it's also entertaining to drive, interesting to look at and solid value for money pretty much seals the deal. It's bloody good.
Jetting around Sydney, it's become clear why the Volvo XC40 won the 2019 Wheels Car of the Year award. I've been lucky enough to give the XC40 its maiden voyages around town, and I've found that the Volvo extremely easy to drive. The electrically adjustable driver's seat makes finding an ideal driving position a doddle, and visibility through the big windows is excellent so there's no risk of hitting curbs even in tight parking spaces.
The XC40 has no shortage of safety systems, as you'd expect of a Volvo.
Among the active safety aids on every XC40 are city-speed auto braking, blind spot monitoring (a light in the side mirrors warns you of vehicles alongside out of view), and rear-cross traffic alert (which alerts you, when reversing, to cars crossing behind).
Rear Collision Mitigation Support works when the car is at a standstill. It looks for cars approaching too fast from the rear, and flashes the indicators should it detect one. If it thinks you are about to be rear-ended, it tensions your seatbelts and applies the brakes, to reduce your potential for injury.
There's also Front Collision Mitigation Support that helps avoid collisions by automatically veering to avoid collisions with oncoming vehicles if travelling between 60 and 140km/h. If you cross a lane marking in the way of an oncoming vehicle, it automatically steers back and warns you.
WhichCar TV Volvo XC40 wins Wheels Car of the Year 2019
With that impressive array of sensors, alerts and cameras, you'd have to be exceptionally unfortunate to be involved in a crash. Initially, I'll admit I found it all a little overwhelming when the car is alerting you to what feels like anything and everything, but it doesn't take many kilometres to feel like it's almost a guardian angel. It tells you if someone is zooming up beside you, and whether someone is behind you when you're reversing out of a driveway. If you don't like the sensors beeping and buzzing, they can be turned down or off, although that kind of defeats the purpose.
Size-wise, the XC40 nails an unexpected sweet spot because it is bigger than many small SUVs but smaller than some in the next category up. It has plenty of room for four adults and some luggage but never feels big or cumbersome to drive.
In fact the XC40 T5's turbocharged engine almost makes this SUV feel like a sports car in a straight line. It's got plenty of get up and go, which comes in handy in daily driving, and especially merging onto freeways.
If you're like me and you enjoy driving a car that knows how to handle itself, then you'll find the XC40 endearing. It combines a surprisingly supple ride with good dynamics and body control. That may sound like enthusiast talk, but a car's dynamic abilities can be very important when you have to swerve suddenly, or act quickly. Those quick reflexes can make a big difference when a car in front stops suddenly, or a pedestrian foolishly steps onto the road in front.
Inside, the Volvo XC40 is an absolute delight. The sculpted front seats provide excellent support on long trips
All in all, as first impressions go, the Volvo XC40 makes a good one and we can't wait to get to know the car better over the coming weeks./Kate Hood

Week 3 - road-tripping
We really put the Volvo XC40 to the test this week. A couple of runs to the airport with luggage in the back tested its carrying capacity, as did a weekend jaunt to the Hunter Valley. All passengers reported having plenty of legroom and headroom, even in the second row, and under thigh support meant none of us suffered dead legs after a few hours in the saddle.
On these longer journeys the cabin's quietness impressed, as did its ability to isolate us from road rumble, even on coarse chip roads. Despite the XC40 T5 wearing bigger 19inch tyres, the ride is supple and comfortable, too.
But the biggest hit on these long drives came thanks to the premium sound system. Not just the sound quality – although that is commendable – but also the XC40's party trick: the Infotainment system.
Imagine if you will a massive Apple iPad mounted portrait-style in the centre of the dashboard. This controls everything – and I mean everything – from the multi-zone climate control to the aforementioned sound system, satnav and other convenience features. It works largely like an iPad too, reacting to finger swipes and taps to give you detailed control over all the car's many complex system simply and effectively.
It can be hard to find things initially, but we quickly got used to it and now can't imagine going back to old-fashioned dials and buttons!
Well done Volvo – this feature alone makes the XC40 stand out from the crowd. 
MORE Seven things you didn't know about the Volvo XC40
Inside, the Volvo XC40 is an absolute delight. The sculpted front seats provide excellent support on long trips
All in all, as first impressions go, the Volvo XC40 makes a good one and we can't wait to get to know the car better over the coming weeks./Kate Hood