1000 a year to be made at £60,000 ($115,000) each
Carbon fibre body
320km electric range
The Morris name is returning to UK roads in 2021 after a 35-year hiatus. And it's being pushed at fancy small business owners who want a premium zero-emissions van.
Morris Commercial will start making its all-new electric van, called the JE, in Worcestershire in the UK next year. 
More: Is it time to go electric?
Those, erm, senior enough to know about old Morris vans will know that this pays homage to the iconic Morris J-Type, which was made from 1948 to 1961.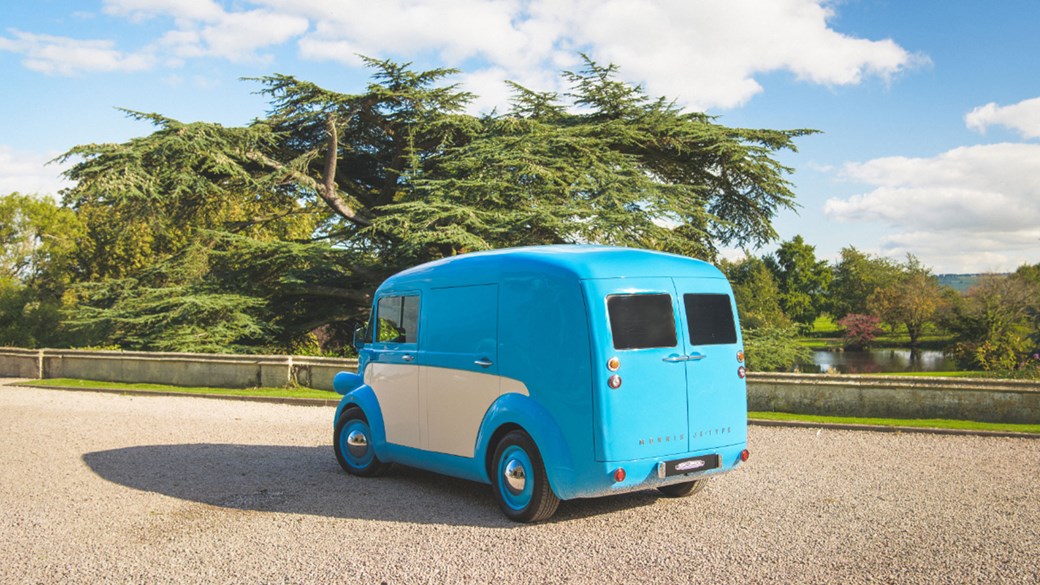 The £60,000 ($115,000) van will have a bespoke chassis, according to engineers from the company. It'll also have a carbon fibre composite body. For real - because with enough volume, Morris Commercial reckons it can make it work.
More: Nissan wants Leaf to be country's best-selling EV
How much volume? Morris is predicting 1000 vans a year. How far? A claimed 320km per charge, with a 0-80 percent battery charge time of 30 minutes from a rapid charger.
Vital stats
Battery: 60kWh
Range: 320km
Charge time: 80 percent in 30 minutes via rapid charger
Payload: 1000kg
Big changes over the original?
Well, the overhead valve 1.5-litre petrol engine has obviously been replaced by an electric motor, and the fuel tank by a 60 kWh battery. And the original J-Type was made from good old steel, not carbon fibre.
More: Everything you need to know about EVs
But to look at, it's definitely an evolution of the J-Type design. The original J-Type's sliding front doors are gone, replaced by traditional hinged front doors and sliding side doors instead. 
The front metal bumper has fallen by the wayside, too. Barn-style rear doors remain, as do prominent wheel arches and those frog-like front lights.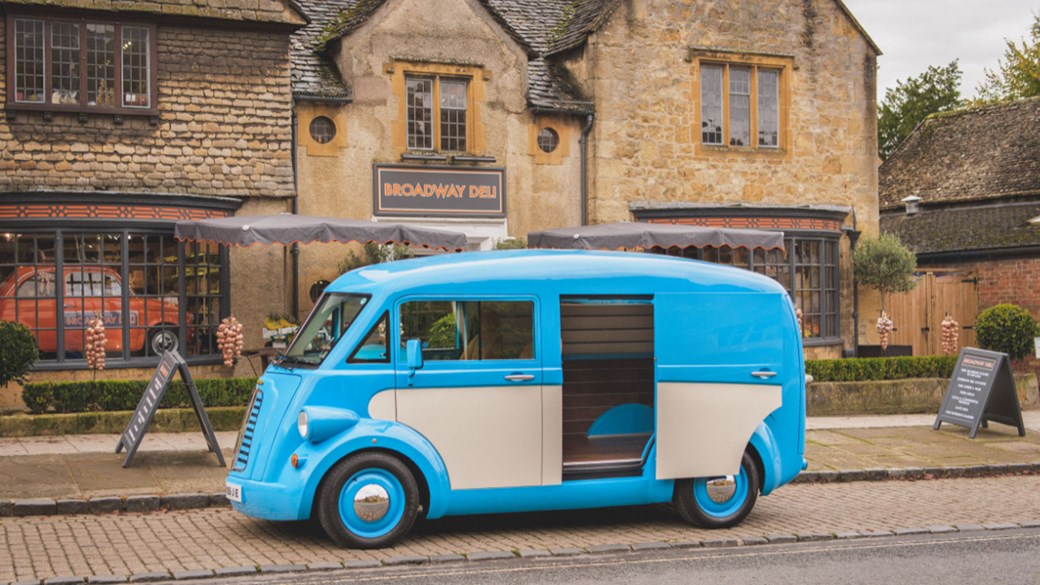 Premium van, you say?
Yep. Well not just us either. CEO and founder of Morris Commercial, Dr. Qu Li, defends the hefty price tag by saying that it isn't merely a van, it's a "premium van and a marketing tool."
"It offers a working business and marketing solution in one," she says. "It will appeal to small premium businesses who crave creativity. In the past, premium brands like Dunlop and Cadbury's used J-Types.'
On the outside, it certainly looks like it could serve earnest Millenials $8.49 artisanal fair-trade coffee out of a keep-cup made from corn starch leavings.
More: MG is back, but will it succeed?
As far as retro-kitsch-niche-filling goes, the pastel colours (14 of them available) and bulbous front lights are spot on. The layman on the street might not even know that it's a new van, and not from the 1940s.
Inside is a different matter. The early pre-prod model we saw looked shabby and more like a kit-car. The orange coloured leather looked plastic, the touchscreens weren't integrated at all, and the drive selector and manual handbrake looks to be lifted off an LDV. 
Still, we're promised production vans will be very very different. 
Morris is back, then?
Yep. A UK-based management team has acquired the rights to the Morris Commercial Ltd name, and Dr Li has set up shop in Worcester. She has links to the old days of MG Rover, and is experienced in the automotive sector. 
This team owns the trademark for the Morris Commercial name, but the numerous Morris clubs around the world will not have to change their names if they use the term Morris Commercial.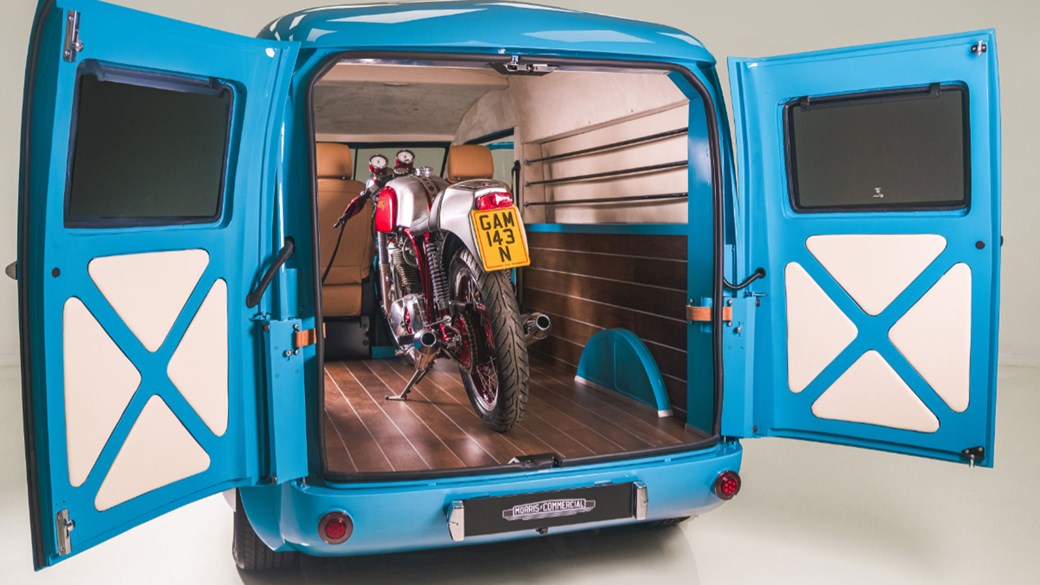 A serious business proposition?
Take away the price, and it does make an interesting business proposition.
"At its core, it's still a commercial vehicle," insists Li. "And it needs to remain a van to build your business with."
She reckons she's on to a winner already, claiming she has received "more than 20" serious enquiries, with some of those serious enquiries interested in ordering more than ten vans.
No word on how expensive the carbon fibre will be to fix yet.
Pickup and Minibus planned
An ultra-cute pickup channelling the Daihatsu Midget and a VW ID Buzz-style minibus are also in the works.
Details are sparse, but renders have been made, and Morris Commercial promises both will come to fruition. They will run on the same chassis and battery pack as the van and will come in the same natty hues.
Dr Li says she's not concentrating on the derivations until the first deliveries of the vans are completed.
This story first featured on carmagazine.co.uk
What do you think? Great way to revive a classic name or a yuppy special that's too expensive? Let us know below!