It's the lead-up to International Women's Day 2020, and I'm chatting to some of the most influential women in Australian motorsport. So why does it feel like, even in these more enlightened days, we're still treading water instead of surging ahead?
"I've had to prove that I deserve to be there," says Jess Dane, the commercial operations officer – and co-owner - of Triple Eight Racing who believes she needs to works harder to earn respect in a male-dominated world.
The theme for this year's International Women's Day is Each for Equal, promoting that an equal world is an enabled one. Only from where I'm sitting, the stats still don't add up… it's not even close.
MORE Five of the most influential women in the automotive industry
Only 23 percent of the automotive industry, for example, is made up of women. Of those, 3.3 percent of technicians in the field are female, and if we look at the bigger picture in the gender game, just five percent of women hold leadership positions in Australia.
This has all been brought to my attention following an annual breakfast that I attended, hosted by Women in Automotive.
The event is a gathering of people involved in all areas of automotive and boasts an impressive panel. Dane, who is the commercial officer and co-owner of Triple Eight Race Engineering (below middle), Ten Motorsport and RPM co-host Kate Peck (below right) and 2016 Australian Rally Champion Molly Taylor (below left) all spoke of their respective journeys in this satisfying yet fickle industry.
While the panel discussion itself is light-hearted and highly entertaining, the same old questions reappeared. Why are there barriers for women in this industry? What is the solution to this problem? And finally, how do we reach women at a young age so that the future is brighter?
In a case study conducted by the Australian government's Workplace Gender Equality Agency, the findings show that women aren't overly keen to apply for roles in this field due to a lack of life balance, an unattractive work environment and a perceived inability to further advance in their careers.
MORE Nine famous female racers who are faster than you
To me, these reasons aren't startling. It probably won't shock you to hear that in 2020 the study finds the same tired old stories still circulate in the automotive industry; women aren't strong enough. Having women in the garage/shop floor could lead to harassment claims. Women will leave if they get pregnant. Really? We can't do better than this?
(R to L) The author with Molly, former Supercars racer Simona de Silvestro and Triple Eight engineer Romy Mayer
It's all about changing those perceptions and educating both sides of the argument. As a woman who works in the pit lane, I can personally attest that we are indeed capable and strong enough for the job. It's not rocket science. Like every other industry, though, all you really need to do is that one thing… work hard.
Unfortunately, though, we exist in a time where we find the need to continuously prove to men, and to this world, that we can do exactly what these boys are doing.
Dane (below) is the perfect example of this situation. She started as a sub-assembly mechanic for the race team and quickly moved her way up through the ranks.
Now the commercial operations officer of Triple Eight Race Engineering in Queensland, she's in charge of overseeing everything in the office and garage on a daily basis. Whether it's sponsor servicing, public relations or keeping on top of driver commitments, she knows that business like the back of her hand. Oh, and when she's off the clock she's also studying for her law degree.
Even knowing that she's earned her spot, her position has still been questioned, though – not least because her father is Triple Eight co-founder Roland Dane. You've grown up in racing royalty, so things like this just fall in your lap, right?
MORE Saudi racer marks end of Saudi female driving ban
"One of the things I've been most conscious of in pit lane has been proving that I'm not just there because I'm Roland Dane's daughter," she told me. "Proving that motorsport is as much a passion for me as anyone else in the pit lane regardless of whose daughter I am.
"I'm lucky enough to have been exposed from a young age and that was what seeded my passion, but I've had to prove that I deserve to be there. I've gotten over that by working hard and have carved my own path in the industry as well as encouraging young women through various projects."
The projects include being on the chair of the Australian Women in Motorsport Commission as well as being an ambassador for FIA Girls on Track (Dare to be Different). Both roles allow her to be a voice for females in this industry.
She often speaks about the need for and the want for more women in her team, too, more specifically in the garage. "Diversity is the solution to the problem and will make the world a better place," she says firmly.
MORE We rate the Supercars field for 2020
So how do we shift the mindset so there isn't such a bias in this domain? Suzi Finkelstein, the global executive director of Women And Leadership Australia (below), has had more than twenty years of experience in leadership development.
She has worked alongside some of Australia's highest achieving women; she's incredibly passionate and takes a lot of pride in not only nurturing talent but also transforming the performance of women leaders.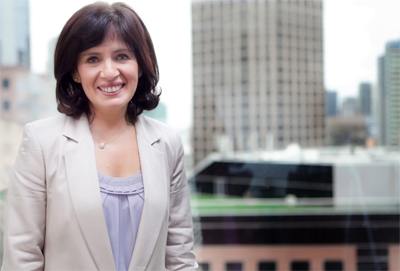 When asked about the solution, she believes that a lot of it has to do with getting men on board to amplify the good work that women are already doing. "We need to educate them and get their support," she told me. "We also need to be aware that we are talking about inclusiveness; to make them feel that they have the same support and resources as the men do."
Finkelstein also raises the valid point that if women have access to the facts and the numbers around their position, they will feel better equipped to have the conversations.
MORE Everything you need to know about the future of motorsport
The solution sounds so simple… but we just aren't there yet. It's about continuing to raise awareness. You don't need to have an engineering degree to be a part of the racing world and no, you don't need to own overalls and a tool belt, either.
There are a plethora of roles that women can target to become a part of in the automotive industry. That's why programs like Girls on Track (Dare to be Different) are so important.
As an ambassador of this initiative, I travel across Australia with a great group of women, running a media workshop for schoolkids. The goal is to educate girls about motorsport and the potential of a career in the pit lane.
Emma talks to schoolkids during a Girls on Track (Dare to be Different) media workshop
We shouldn't have to think that we must work twice as hard just because we have something to prove, nor should we have to constantly answer to people as to why on earth we are working in these roles. We are because we love it. We do a bloody good job. We are passionate and we are here to stay.
Emma has been on our television screens for more than a decade. She spends most of her time at racetracks reporting on Touring Car Racing and Shannons Nationals, and also hosts Australian Superbikes.