Opinion
Could left-hand-drive cars have saved Holden?
Converting Australia to a left-hand drive nation might have saved Holden
25 Mar 2020
Who'd be a politician during these difficult times?
Before Holden announced its departure from the Australian automotive landscape, the government was criticised for pouring too much support cash into an ailing industry. But now the lion brand has departed, our nation's leaders are copping flak for not doing enough to save it.
Whether the government did the right thing pumping good money after bad into the Holden coffers will be debated for many years, but could the money have been better used to rescue a motoring icon?
Perhaps, but the strategy would have been drastic.
7
At its peak of support, the government was dishing out $300m per year in car manufacturing subsidies (sounds like a lot until you lay it alongside the $3bn per year that ships and submarine manufacturing get).
For about the same amount, however, we could have driven home one Friday night on the left side of the road and gone to work the following Monday on the right side.
Not politically speaking - we're talking about actually changing the side of the road we drive on almost overnight.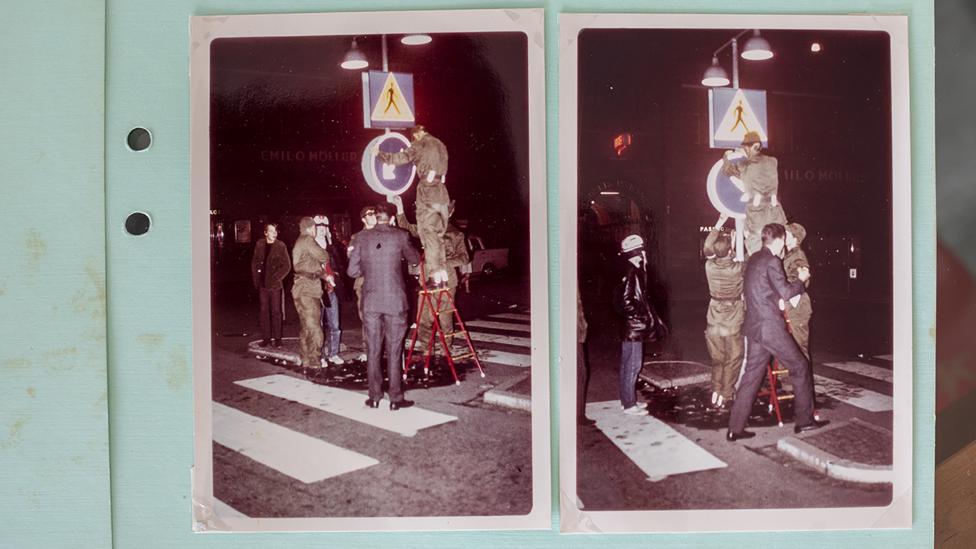 In 1967, Sweden did exactly that and it changed their auto industry overnight - literally. Most Swedes drove left-hand-drive cars, while its biggest carmaker, Volvo, also supplied cars to the local market in left-hook form, and driving on the left was increasing the accident rate in the country drastically.
The project took about a year in planning but was executed in a single night and at the cost of 301,457,972 Swedish kronor, which, conveniently enough, translates to about A$300m in today's money.
Had Australia followed Sweden's 'Dagen H' example and made the switch sufficiently early, our automotive landscape would be looking quite different today - and Holden is quite likely to still be a significant part of the furniture.
For a start, potentially lucrative and attractive models from General Motor's global portfolio - never even considered for right-hand drive production - would be a relatively simple business case for the Holden showroom.
7
The GMC Sierra (above) would satisfy Australia's appetite for plus-sized utes, the Cadillac Escalade would offer a large luxury SUV competitor to vehicles such as the Volvo XC90, the Chevrolet Blazer would slot into the incredibly popular mid-sized SUV market and the Cadillac CT5-V would give other premium performance sedans something to worry about.
7
Furthermore, models such as the Chevrolet Silverado and Camaro (above) that are converted to right hand drive here in Australia by HSV would cost significantly less without the need to swap the steering wheel.
And the good news wouldn't just be limited to Holden showrooms with all manner of exciting products suddenly viable for our market that have been tantalisingly ruled out previously. Ford's Mustang Shelby GT350 R and GT500, the Dodge Challenger and Charger, Ford Explorer and even entire brands such as Polestar - all now viable.
7
Sadly, the move to the other side of the road would not have saved the beloved Ford Falcon and Territory and the Holden Commodore, which were designed and built almost exclusively for the local market, and no LHD models could have been saved from the factories in Victoria and South Australia. Locally built Cruze? Who knows?
In fact, if Australia had flipped the road ten years ago, for example, the Commodore as we know it would have probably died out before it made it into VE generation, which would have meant missing out on arguably the finest Commo ever.
7
What is known, is that when GM announced Holden would depart Australia and New Zealand indefinitely, one the main deciding factors was the cost of producing esoteric left-hand drive vehicles for a relatively tiny market, whether that be on Australian dirt or anywhere else in the world.
It might sound like a lot, but 75 of the world's countries currently drive on the left. However, the remaining 165 countries account for about five-sixths of the planet's area, a third of the population and a quarter of the roads, so it's easy to see how small the potential market is for right-hand drive vehicles.
For a company struggling with losses like GM, it was only a matter of time.
There's no doubt, therefore, that if Australians were already driving on the right, GM would have had one fewer reason to target our diminutive market as a potential cost saver when revising its "investment priorities" and Holden would still be alive and well.
7
The Chevrolet Blazer
Of course, there's a little more to a modern-day left-to-right road conversion compared with Sweden 50 years ago, but the most important question is this - would you have been prepared to switch sides to save Holden? 
How are you finding our new site design? Tell us in the comments below or send us your thoughts at feedback@whichcar.com.au.
Subscribe to any of our motoring magazines and save up to 49%
Subscribe